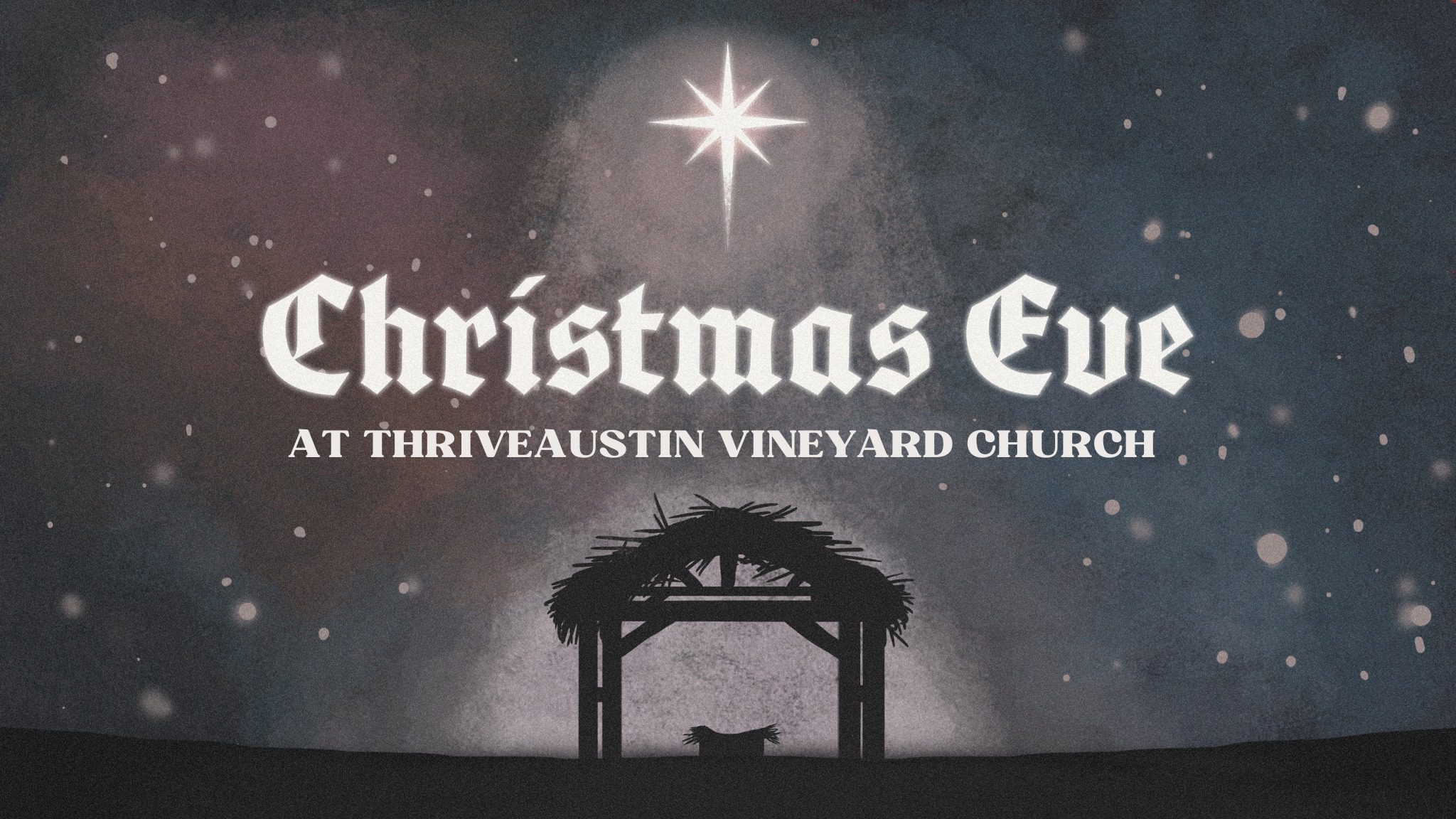 Come let us adore Him together this Christmas Eve as we celebrate the birth of Jesus with carols, cookies, hot chocolate, and a beautiful candlelight service. ThriveKid's will be open for kids 6 months to 5th grade. Invite your friends and family to this special service!
At ThriveAustin Vineyard Church, we have a simple hope: To see the I-35 corridor transformed with the Gospel of the Kingdom of God. Over the last 8 years, we've been creating a community where people can discover God and Thrive in their relationship with Him.
Whether you've been attending church for years, haven't stepped into a sanctuary in decades, or this is your first time, we hope you'll come and join us in South Austin on Sunday mornings.
Join us for worship in person on Sundays at 10:30am or online on our Facebook Page.