Join us to celebrate the resurrection of Jesus!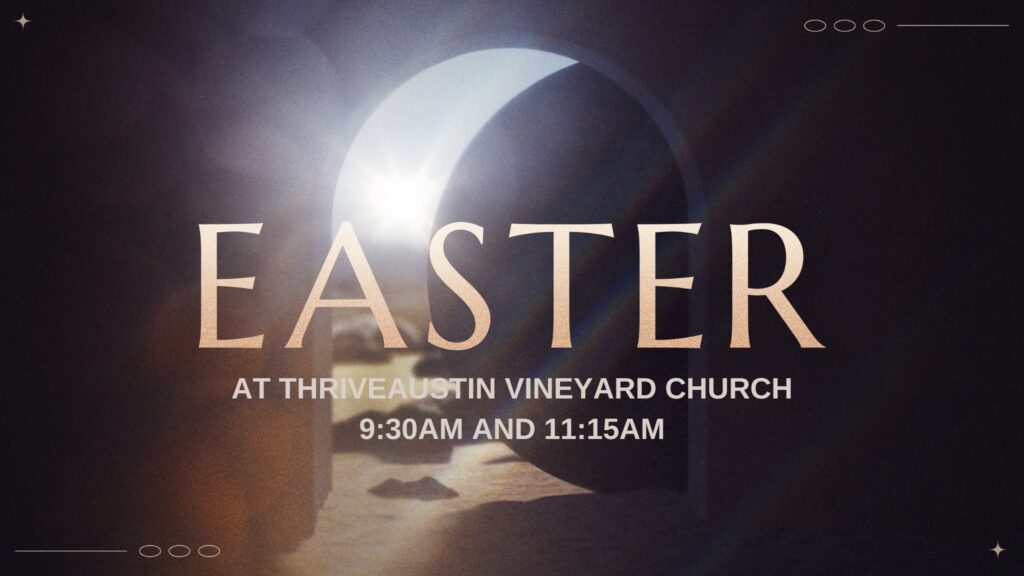 The greatest event in human history was the day Jesus rose from the
grave. On that day He defeated the powers of darkness and death. He made a way that anyone who calls on His name can be saved.
This year we are hosting two services: 9:30am and 11:15am. ThriveKid's
will be available during both services and ThriveStudents will be available during the 2nd service.
We will have an Easter Egg Hunt after the 1st Service for kids.
This will be a weekend to remember! You don't want to miss it!
At ThriveAustin Vineyard Church, we have a simple hope: To see the I-35 corridor transformed with the Gospel of the Kingdom of God. Over the last 8 years, we've been creating a community where people can discover God and Thrive in their relationship with Him.
Whether you've been attending church for years, haven't stepped into a sanctuary in decades, or this is your first time, we hope you'll come and join us in South Austin on Sunday mornings.
Join us for worship in person on Sundays at 10:30am or online on our Facebook Page.